NIXEY X LYDIA WALL The 1834 Floret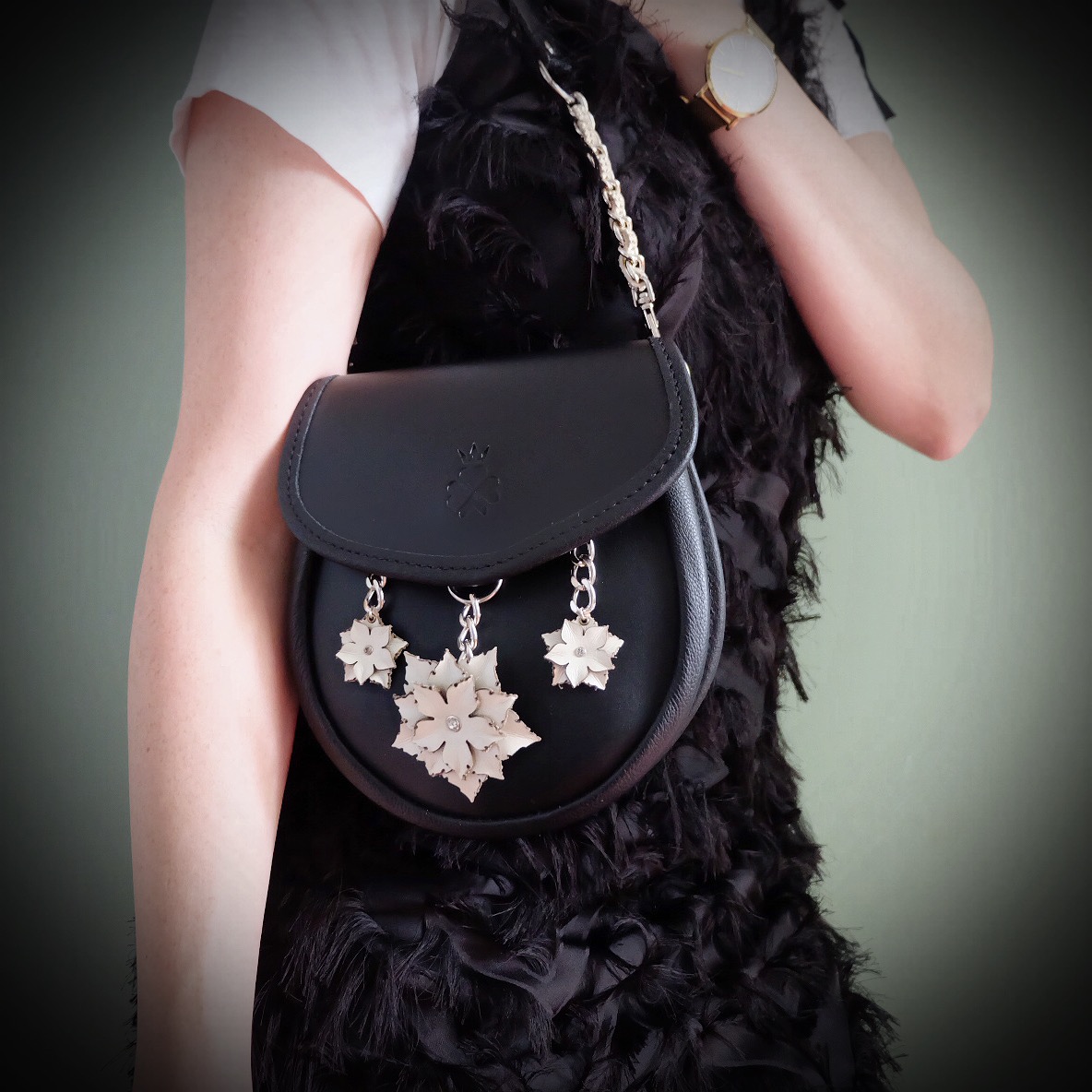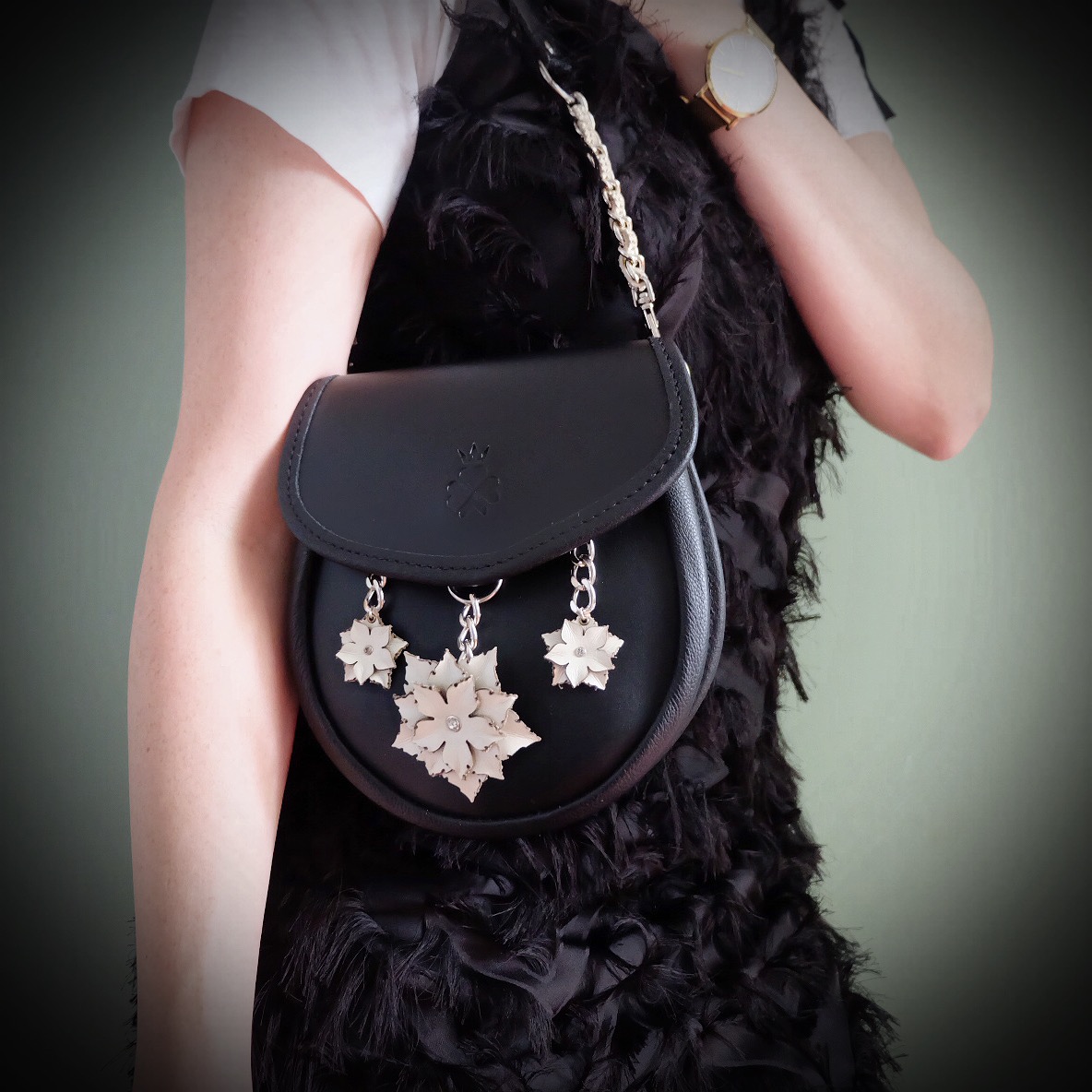 NIXEY X LYDIA WALL The 1834 Floret
NIXEY X Lydia Wall Collaboration
Partnering with London-based leather artist, Lydia Wall, we are bringing Art to the Craft of NIXEY in A/W19.
Lydia trained as a milliner, working for two of the UKs most prestigious millinery houses, Philip Treacy & Stephen Jones. Her striking leather work blends modern lasercutting with delicate hand-moulding, creating each miniature floral sculpture on the Floret.
For the leather work, each bag is handmade near the Highlands of Scotland. The Collection takes inspiration from the sporran accessory, native of Scotland & the British Isles. Born out of necessity in the 12th century, Highland warriors were the first to wear the leather sporran, over a kilt - a single piece of tartan cloth requiring no tailoring, and therefore no pockets.
This modern reinterpretation by NIXEY stays true to the original design essence of the sporran, yet adds an element of surprise as each 1834 seamlessly interchanges from a long & short shoulder bag, to a beltbag. Our bags give you the freedom to wear your own way! Designed with an expanding leather inner, they are compact yet deceivingly spacious.
It takes time, precision & passion to create every 1834 – from cutting & sewing the leather to hand-fitting more than 30 metal components. The master sporran makers who create each piece draw on a rich manufacturing history, which extends back to 1834.
- Made from 100% genuine leather, interior and exterior.
- Nickel Metal Fittings
- Embossed with NIXEY logo on the front and 'Handmade in Scotland' on the back
- Magnetic snap-fastening front flap
- Packaged in cotton dust bag
- Handmade in Scotland by expert sporran makers
Dimensions:
- Width 19cm / 7.5"
- Height 20cm / 8"
- Depth 6cm / 2.5"

Sizing:
Adjustable shoulder bag and waist strap (adjustable from 55cm / 21.5" up to 120cm / 47")